The National Weather Service in Raleigh has confirmed three tornadoes that occurred during Thursday's severe storms in North Carolina. No injuries or deaths have been reported as a result of these tornadoes, but several homes were severely damaged with roofs ripped off. Surveys are still ongoing, so all ratings are preliminary.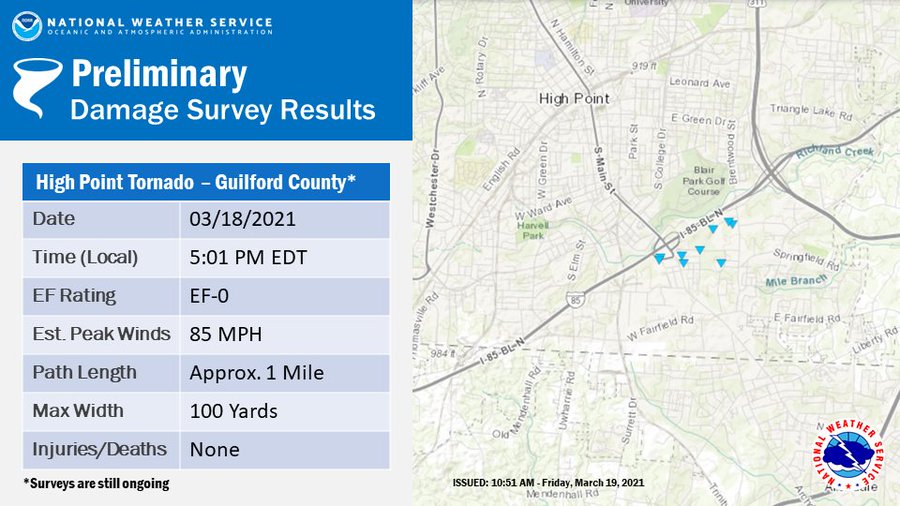 A long-lived cell dropped the first tornado southeast of High Point at 5:01 PM, blowing down trees and powerlines. Initial reports suggest structural damage occurred near I-85, with major roof damage in the area. It stayed on the ground for roughly a mile before lifting, with peaks winds estimated around 85 mph.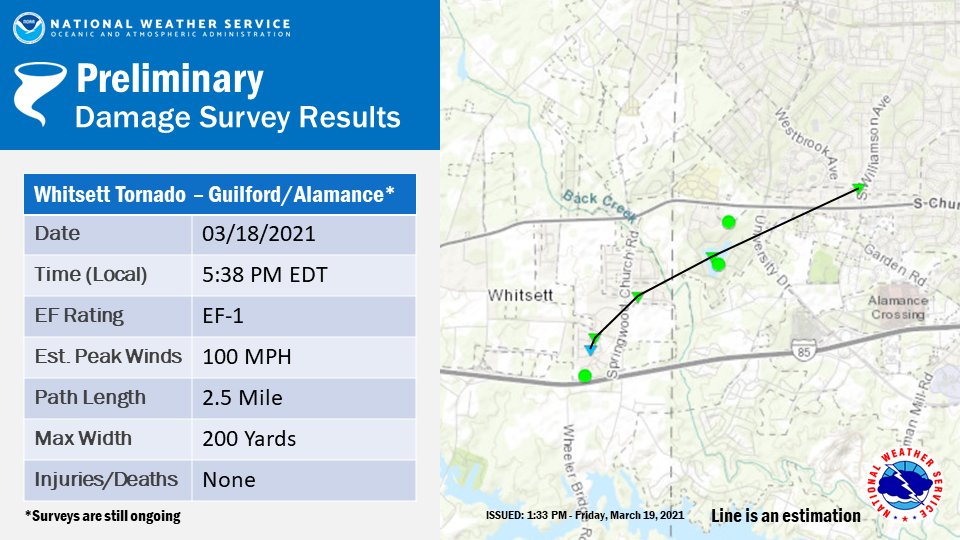 The same cell went on to produce another tornado to the east of Greensboro, touching down just north of I-40. It carved a discontinuous 2.5 mile damage path towards Elon, NC before lifting around 5:44 PM. The initial damage survey found significant tree and roof damage, thus earning the tornado an EF-1 rating.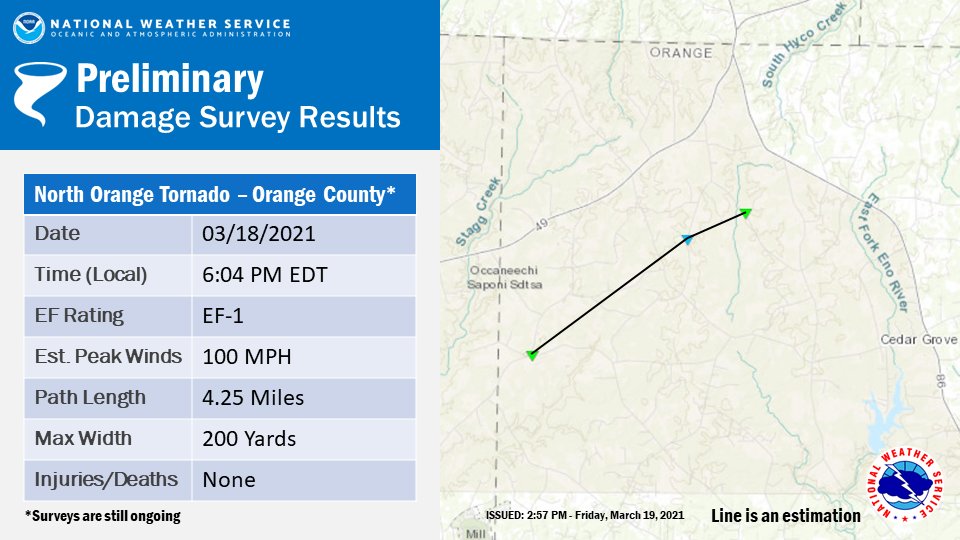 The last tornado from this cell occurred a little after 6 PM in a remote portion of Orange County, NC. Despite travelling through a sparsely populated area, it managed rip the roof off of one home on Pentecost Road. It has been awarded a preliminary EF-1 rating.
Elsewhere in the Carolinas, scattered reports of wind damage and small hail accompanied strong to severe thunderstorms. A damaged barn led to the deployment of a survey team near Roanoke Rapids, where they found evidence of straight line winds up to 88 mph.
Be sure to check out our updated blog page! Peruse through our old blog posts and bookmark the page so you never miss another post.