Hi everyone, here's the latest on the severe threat that's expected to impact the Carolinas on Thursday, March 18th (yes, tomorrow!). If you have any questions, please tune into our YouTube livestream tonight at 8:30 PM and we'll be sure to take them.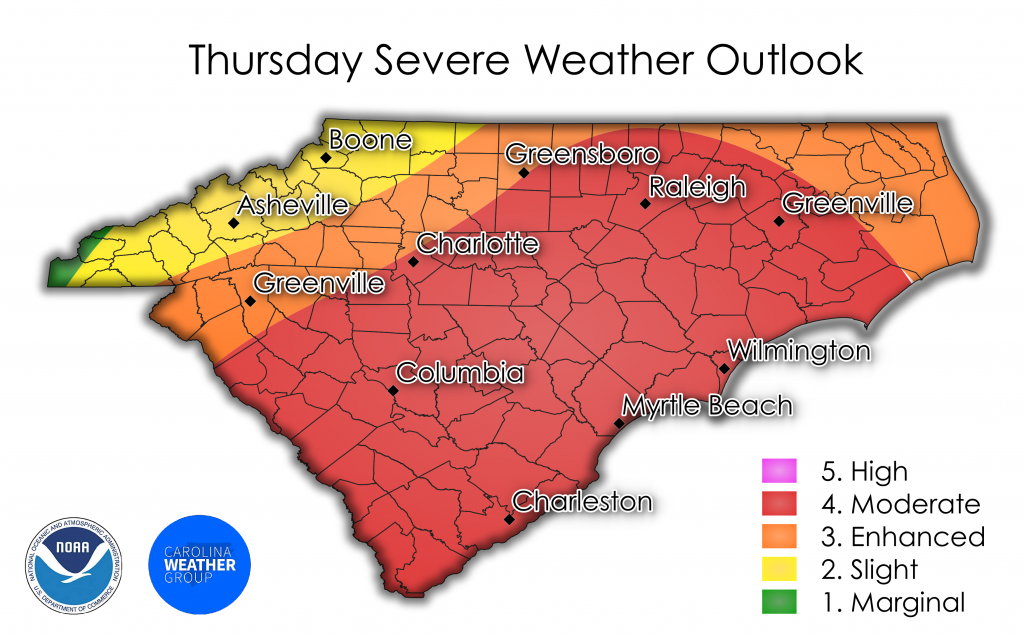 As of today at noon, the Storm Prediction Center has placed a significant portion of South Carolina, as well as central and eastern North Carolina in a moderate risk for severe weather. Strong to severe storms will begin their march across the state tomorrow morning around sunrise, with western areas being impacted first. By afternoon, daytime heating and sufficient shear will lead to numerous severe storms across the central and eastern Carolinas.
All forms of severe weather are possible, including large hail, damaging winds, and tornadoes. These storms will continue past sunset in the eastern Carolinas, resulting in a very dangerous nocturnal tornado threat.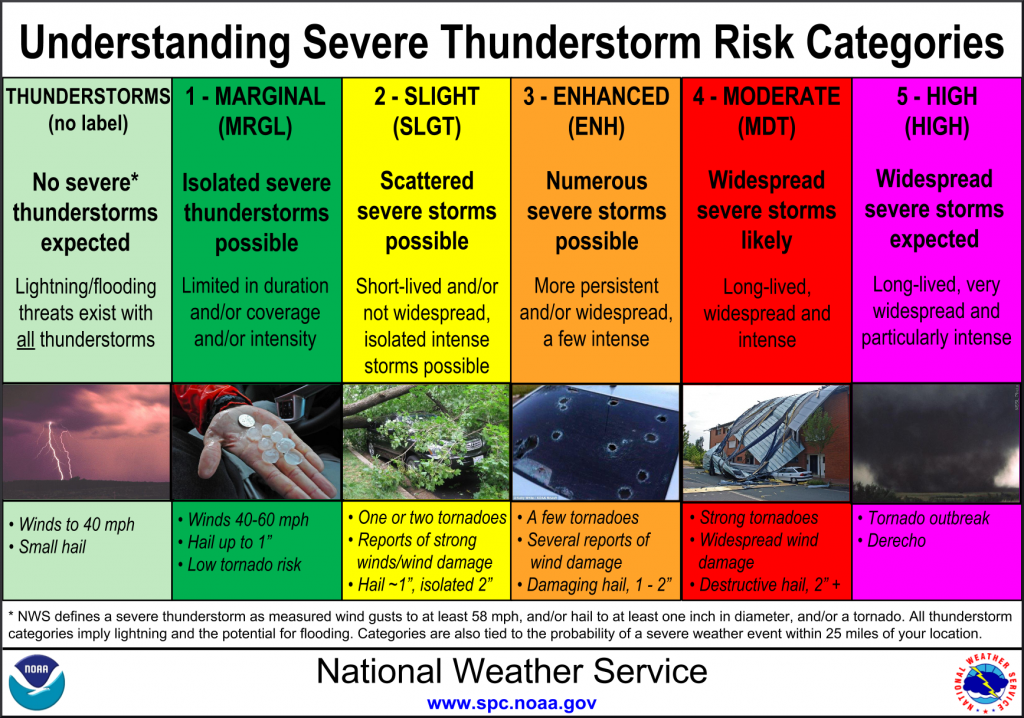 Now is the time to make sure you and your family are prepared for severe weather. If a warning is issued, you and your family need to know where to go and what to take with you. Remember a watch means conditions are favorable for severe weather. A warning means that severe weather is imminent/occurring and you need to enact your plan. We suggest you have multiple ways to receive severe weather alerts. Weather radios, apps, broadcast media, WEA alerts, and official sources on social media are great ways to receive severe weather alerts.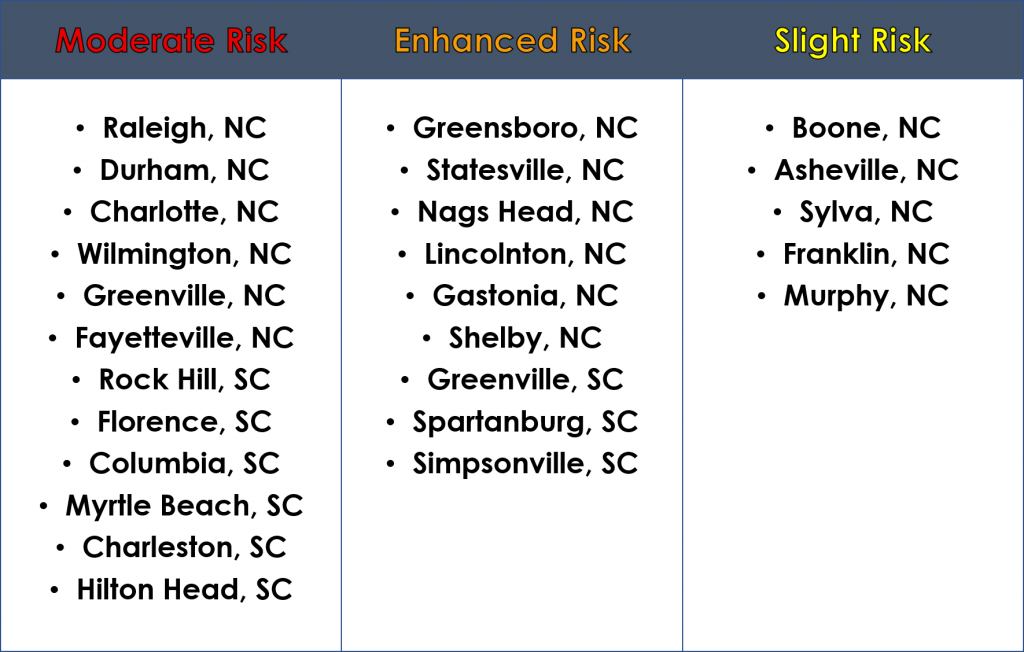 For those interested in following along with real-time ASOS observations tomorrow, go check out our Real-Time Mesonets page! It's a great way to track the location of the warm and cold fronts as they traverse across the Carolinas tomorrow.