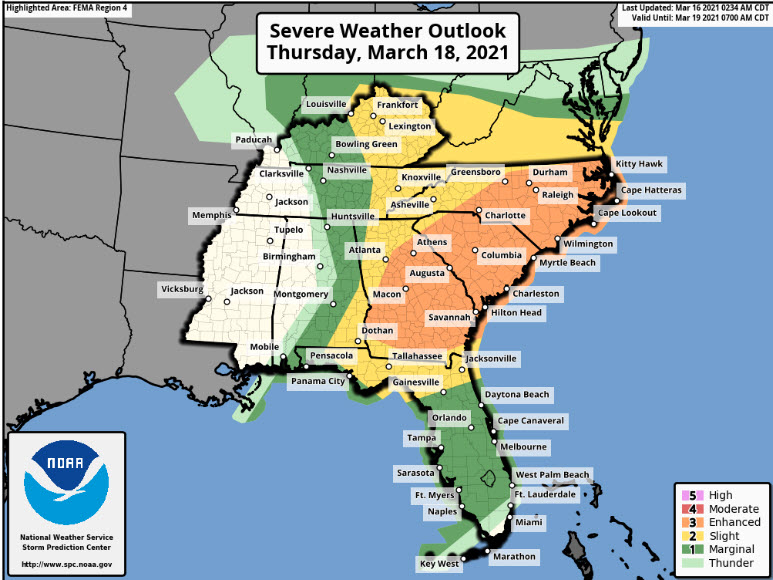 Good evening everyone! Here's the latest on the severe weather threat that will affect the Carolinas on Thursday, March 18th.
As of Tuesday afternoon, the Storm Prediction Center has issued a slight risk (level 2/5) of severe weather for areas along and west of Highway 321 in Western North Carolina on Thursday. This includes Asheville, Boone, Hickory, Statesville, and Winston Salem.
Further east, the threat level is higher, with an SPC issued enhanced risk (level 3/5) for most of South Carolina, including Columbia, Charleston, Myrtle Beach, and Greenville. This enhanced risk also extends into portions of central and eastern North Carolina, including Charlotte, Greensboro, Raleigh, Fayetteville, Wilmington, and Cape Hatteras.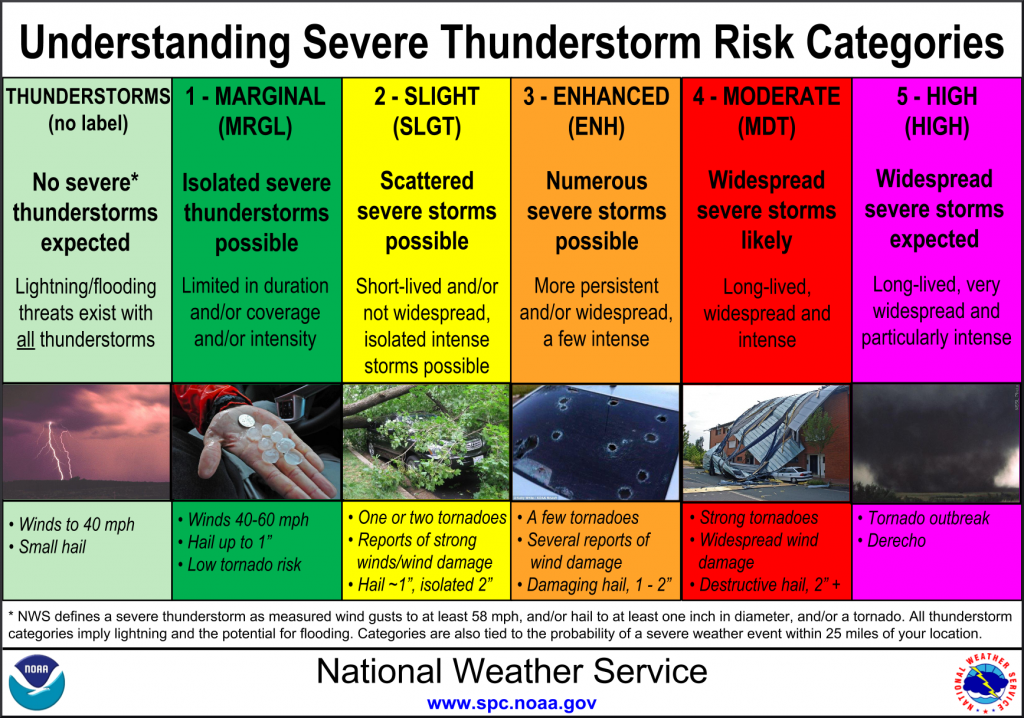 There are still some uncertainties with regard to the timing and instability of this system as it movies into the Carolinas. A cold front associated with an upper level low will move through the Deep South Wednesday, producing widespread severe weather across Mississippi, Alabama, Western Tennessee, and Eastern Arkansas.
If we see the storms move into the Carolinas earlier in the day on Thursday, their severity may be limited by insufficient heating across the western Carolinas. Some models indicate the line of storms will move in between midday and early evening. If this solution pans out, we will see scattered to numerous severe storms.
Much of this forecast hinges on the amount of instability that will be present in the atmosphere as the storms arrive. Cold air damming will retreat north through the Carolinas on Thursday, allowing for a thinning of the clouds in many areas. This will lead to the development of ample instability over the Carolinas and produce strong to severe thunderstorms. We will continue to monitor the latest model solutions and clarify the exact timing and instability as we approach Thursday.
All modes of severe weather will be possible. This includes damaging winds, large hail, tornadoes. Sufficient wind shear and cold air aloft will allow for the development of large damaging hail in some storms. Significant wind shear will lead to rotating updrafts in established storms, potentially offsetting the lack of instability to a certain extent.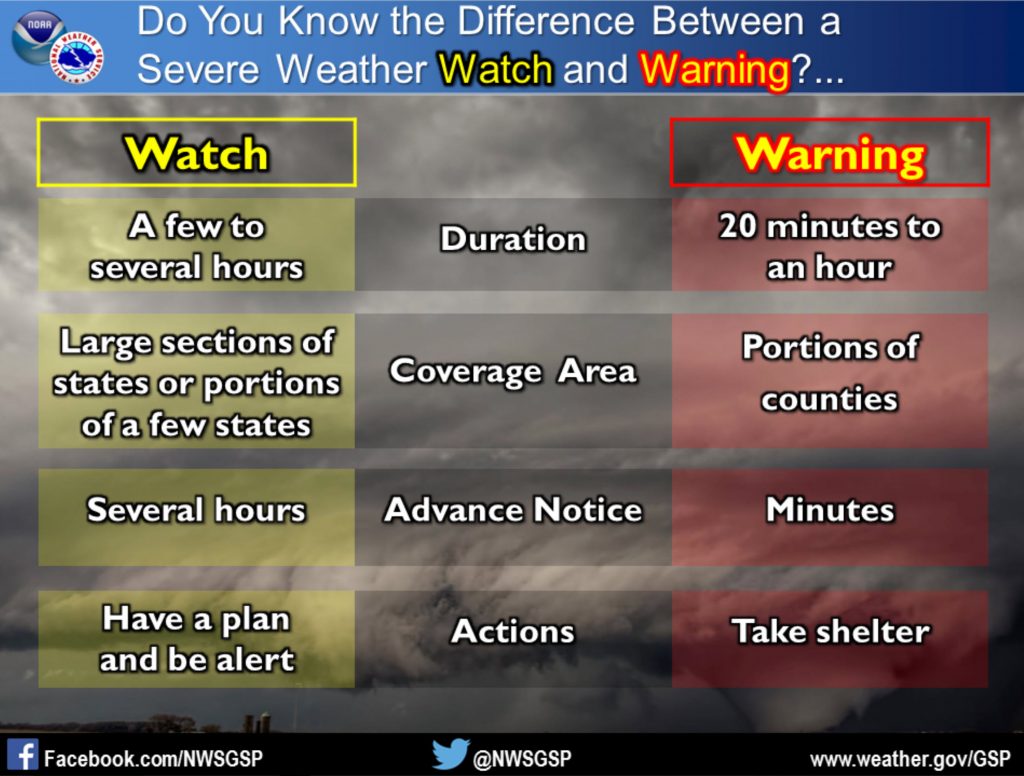 Now is the time to make sure you and your family are prepared for severe weather. If a warning is issued, you and your family need to know where to go and what to take with you. Remember a watch means conditions are favorable for severe weather. A warning means that severe weather is imminent/occurring and you need to enact your plan. We suggest you have multiple ways to receive severe weather alerts. Weather radios, apps, broadcast media, WEA alerts, and official sources on social media are great ways to receive severe weather alerts.
Join us Wednesday night on the Carolina weather group as we breakdown the latest severe weather threat.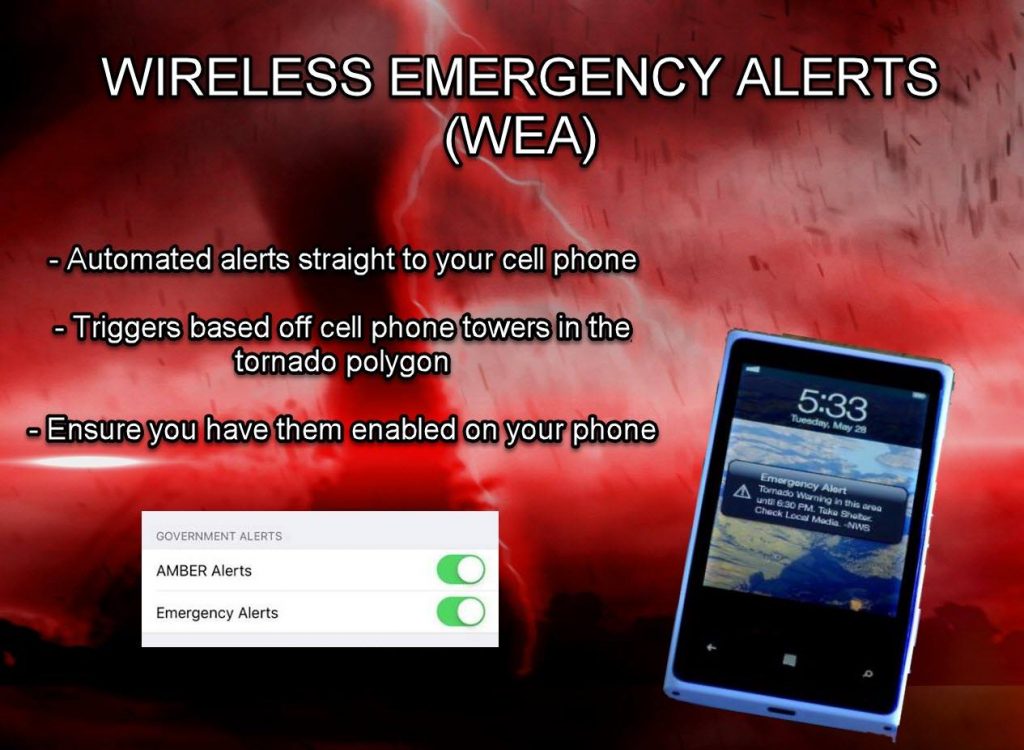 Scotty Powell, Associate Producer