After February's incessant drizzle, we were all hopeful for a drier March. Unfortunately, we've catapulted into a stretch of dry weather that's nowhere near ending. Some locations across Western North Carolina haven't seen rain in a week, and it could be another five days before rain chances return.
An unusually dry March airmass is entrenched over the area, and some counties have been placed in the "Very High Risk" category on Monday. According to the NC Forest Service, fires within very high risk areas will start easily from all causes and immediately after ignition. They will spread rapidly with increasingly intense hotspots. Spot fires are a constant danger.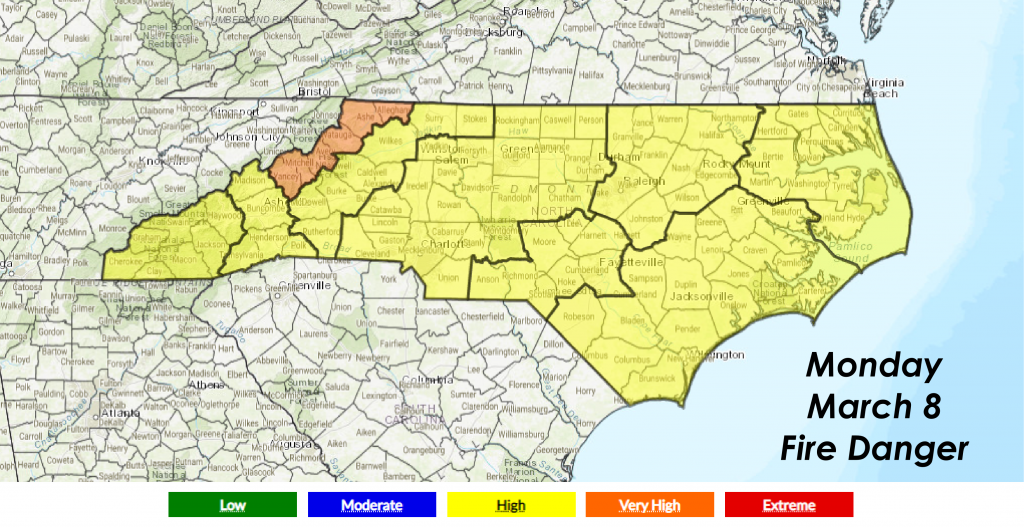 We did an interview with the NC Forest Service last year, covering everything you need to know about fire safety and hazardous fire conditions. You can check it out below for information!
Many locations have dropped below average on their year-to-date rainfall since this dry stretch began. We all remember the big fires of October and November 2016, when more than 50,000 acres burned during a particularly dry stretch of weather. We recommend refraining from burning over the next few days in the Carolinas. Let's band together and practice fire safety so we never have to go through a wildfire outbreak again.